Each of the 3 fonts has his assigned color, which is set on a global level. Changing color for font A, B and C is done in the Website Customizations / Font Settings.
If you like to set up your own color schema, pls. do so in Website-Customisations / Font Settings / Global font and color settings.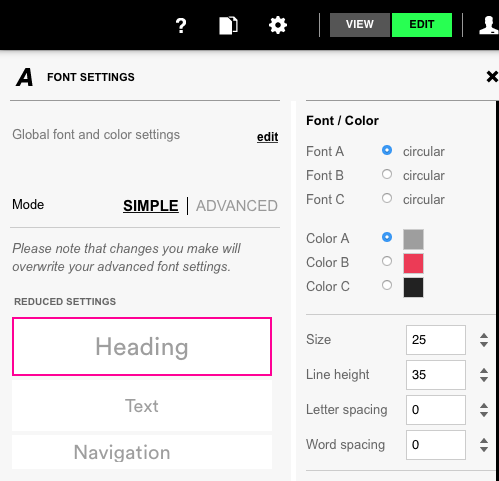 By default, you can have access through the simple mode to Heading / Text and Navigation. With the advanced mode, you can assign the 3 color schema to all different text elements. Pay attention when switching between the two modes! The switch between the two modes overwrites the earlier made font customisations.