Every ALLYOU site consists of the three elements "Header", "Navigation" and "Content". 
The Header is the place for your name, profession and logo. Please note that images will be displayed in their original size here.
The Navigation contains links to all your navigation lists, pages and the news.
The Content Area is either an overview of several pages and news or a single page – depending on where you navigate.
Hover your mouse over the areas and click on the pink

+ADD symbol

to add different content elements. While you can simply drag and drop elements within one of the three areas it s not possible to drag an element e.g. from the navigation to the header or the other way round, because each area allows for different elements.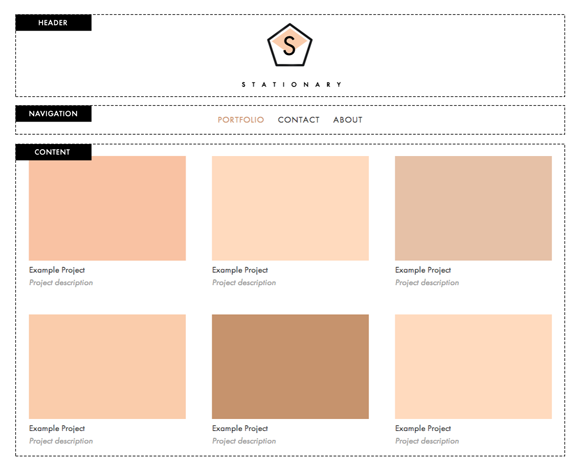 Learn how to change the position and size of the Header, Navigation and Content in the site structure settings.